Portable Mini Golf
LED 9 hole
LED Portable Mini Golf!  Milco Mfg, LLC. now offers a portable LED Glow Mini Golf Course! Using the same durable aluminum mini golf course that has been made since 1994, Milco Mfg, LLC. has now matched it with an LED system that can last up to 25 hours! Using the included remote, you can change the color and mode to best fit your event! Countless hours have gone into finding the best LED kits that will work well in a mobile mini golf environment. Milco Mfg, LLC has found an efficient and effective way to install the system and to minimize potential problems. It's a beautiful LED Portable Mini Golf!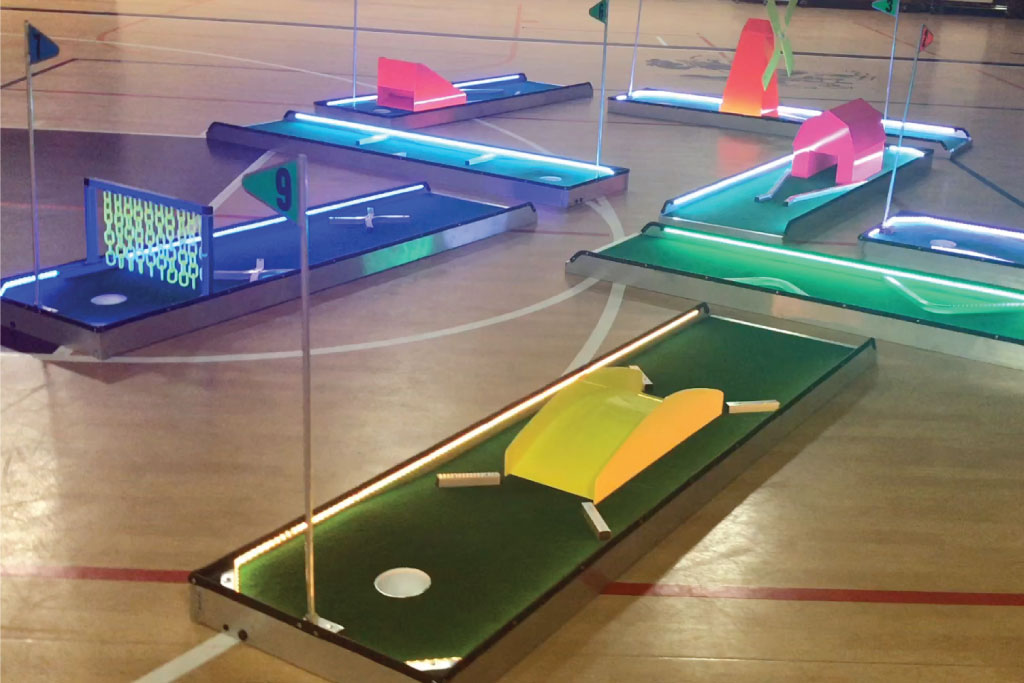 LED MINI GOLF
WHAT'S INCLUDED?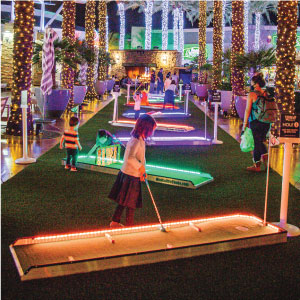 LED Mini Golf Holes
Each 9 hole express comes with 9 aluminum LED rectangular golf modules measuring 8'x2'.  Each hole is unique with different aluminum obstacles bolted to the floor.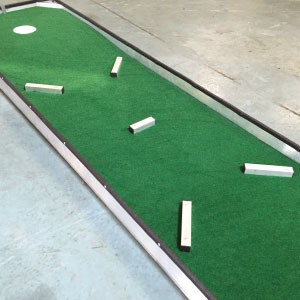 Built-in Obstacles
All of the golf hole modules include built in obstacles.  But to really jazz it up, we also offer a number number of durable powder-coated obstacles made of aluminum.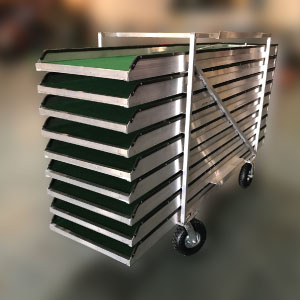 Mobile Storage Cart
The storage cart is optional depending on which package you choose.  The cart makes delivering and storage a breeze - even through grass!  It will even roll through a single door!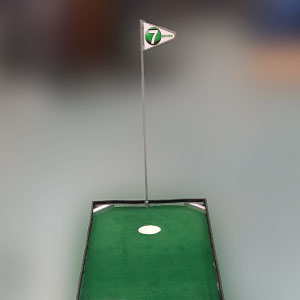 Hole Flags
Made of aluminum, these sturdy hole flags perfectly match the industrial design of our mini golf courses!  Each flag has holes 1-9 in digitally printed laminated vinyl.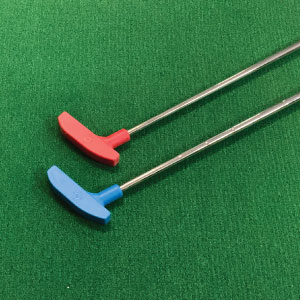 Urethane Putters
Our tough urethane head putter is designed to reduce damage to your carpet and obstacles.  All 9 hole courses include ten (10) 29" putters and ten (10) 32" putters.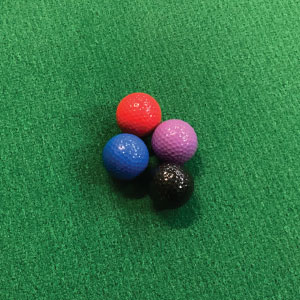 Mini Golf Balls
24 Balls!  One piece (color completely through the ball), made of durable cut-proof material for long life. No chipping or peeling that comes from painted balls.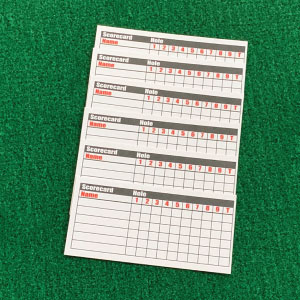 Scorecards
A bundle of scorecards.  We suggest getting your own made with your company information but we can provide you with our graphic to have your own made!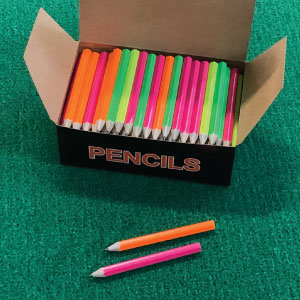 Pencils
144 Premium Neon Hex golf pencils with no eraser & #2 lead. They are 3 1/2" long.
Add premium, powder-coated obstacles to make the course more challenging and give it some extra pizazz!  The powder coated obstacles are made of sturdy, industrial aluminum with a durable powder coat finish.  We offer various items such as barns, bridges, loops, ramp jumps, tire dodgers, triple tunnels, wedges, a wall of chains, and even windmills!
While we cater to commercial industries and organizations worldwide, such as rental companies, hotels, RV parks, and colleges, we also offer our products to individuals who want to have their own portable mini golf course.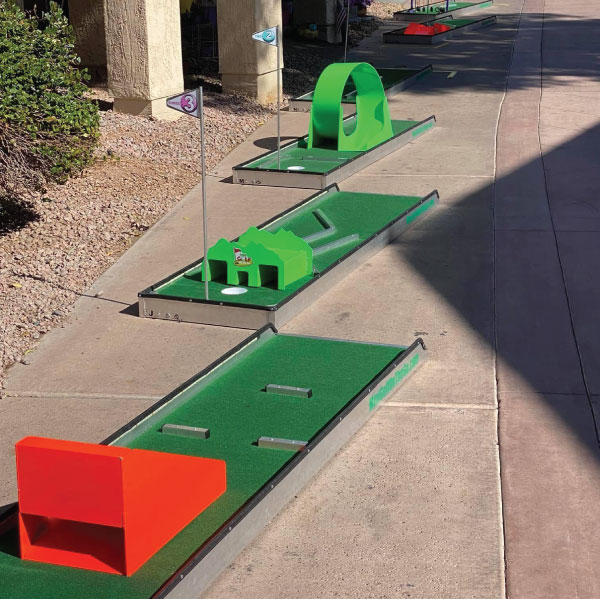 For pricing and information on the advantages of owning a portable mini golf putt-putt course, contact our staff today.