Portable Mini Golf

Mini Golf Holes
Mini Golf Holes.  There are a variety of golf holes Milco can include in your mobile golf course.  From rectangular straight holes to T-Holes and L-Holes, each one is unique with built in obstacles.  Also, add some extra zing with our premium obstacles by just setting them onto the hole of your choice!
Check out the variety of Mini Golf Holes below!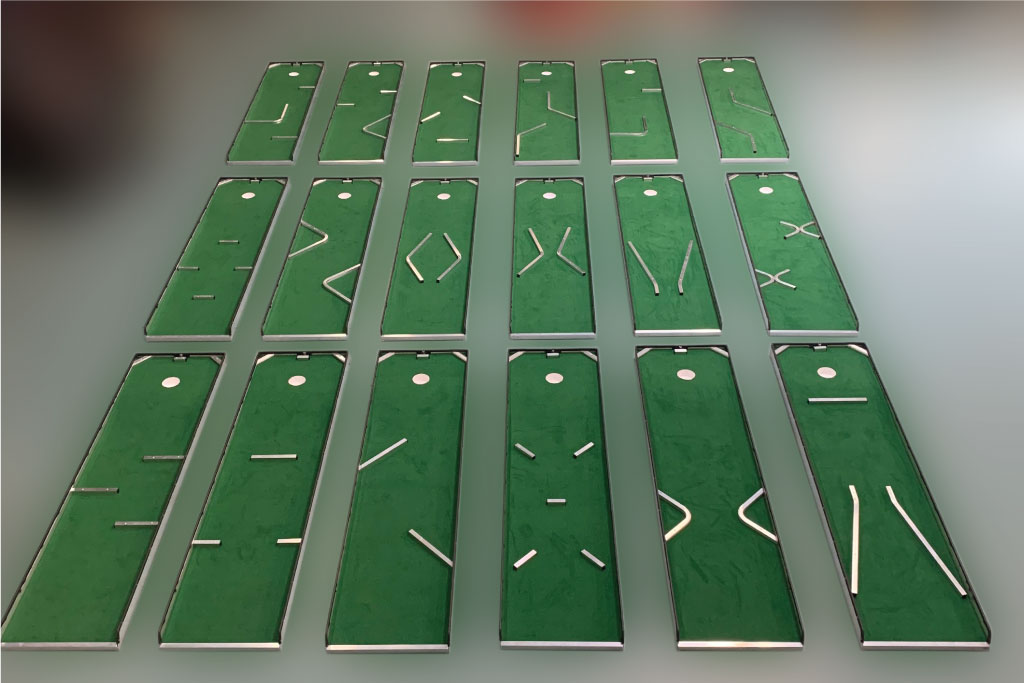 TYPICAL LAYOUTS
EXPRESS VS. CLASSIC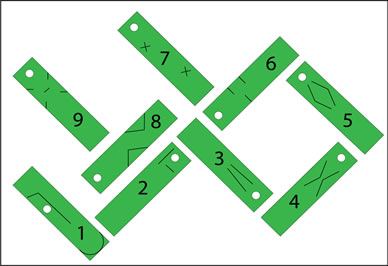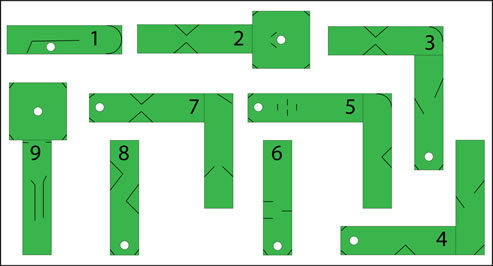 Typical 9 hole portable mini golf course diagrams are shown above.
The Express consists of 9 rectangular golf modules that make 9 holes.  Each module measures 8 feet long by 2 feet wide.
The Classic consists of 15 golf modules that make 9 holes; Three (3) 8'x2' sections, Four (4) L-Shaped Holes, and two (2) T-Shaped Holes too.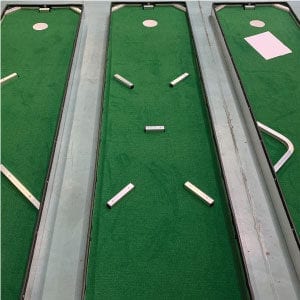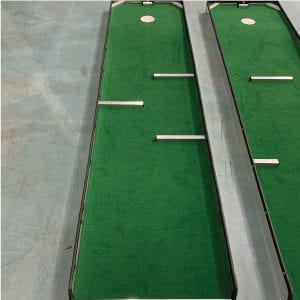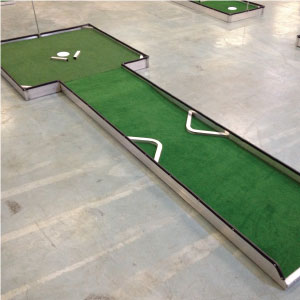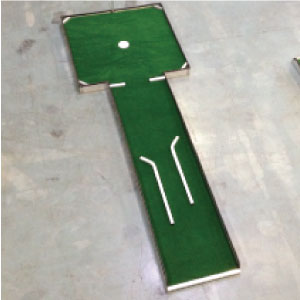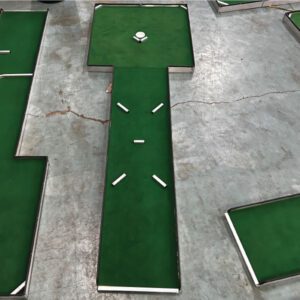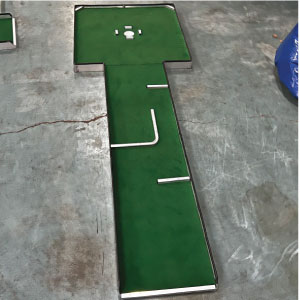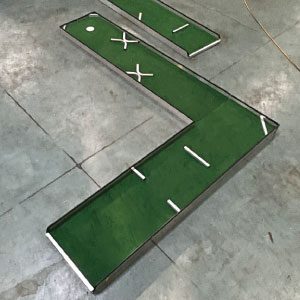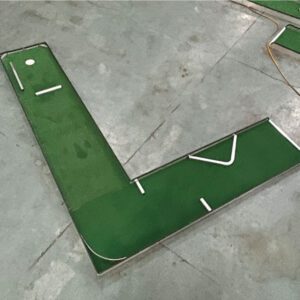 Add premium, powder-coated obstacles to make the course more challenging and give it some extra pizazz!  The powder coated obstacles are made of sturdy, industrial aluminum with a durable powder coat finish.  We offer various items such as barns, bridges, loops, ramp jumps, tire dodgers, triple tunnels, wedges, a wall of chains, and even windmills!  But remember, all holes have built in obstacles too!
While we cater to commercial industries and organizations worldwide, such as rental companies, hotels, RV parks, and colleges, we also offer our products to individuals who want to have their own portable mini golf course too!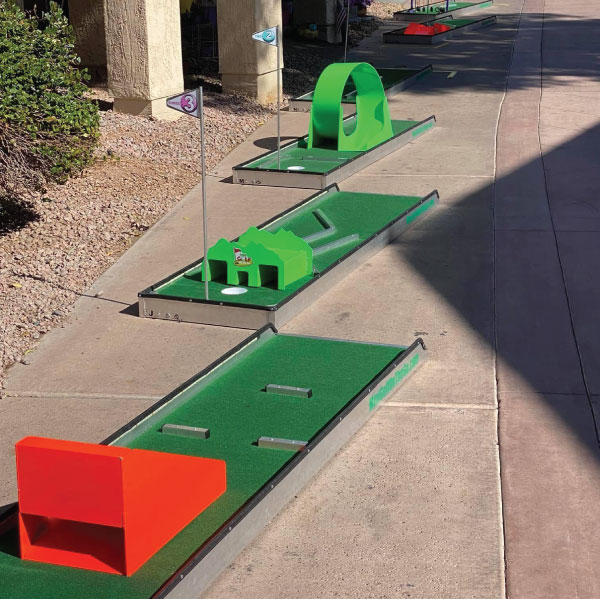 For pricing and information on the advantages of owning a portable mini golf putt-putt course, contact our staff today.  Don't forget to check out the prices online too!