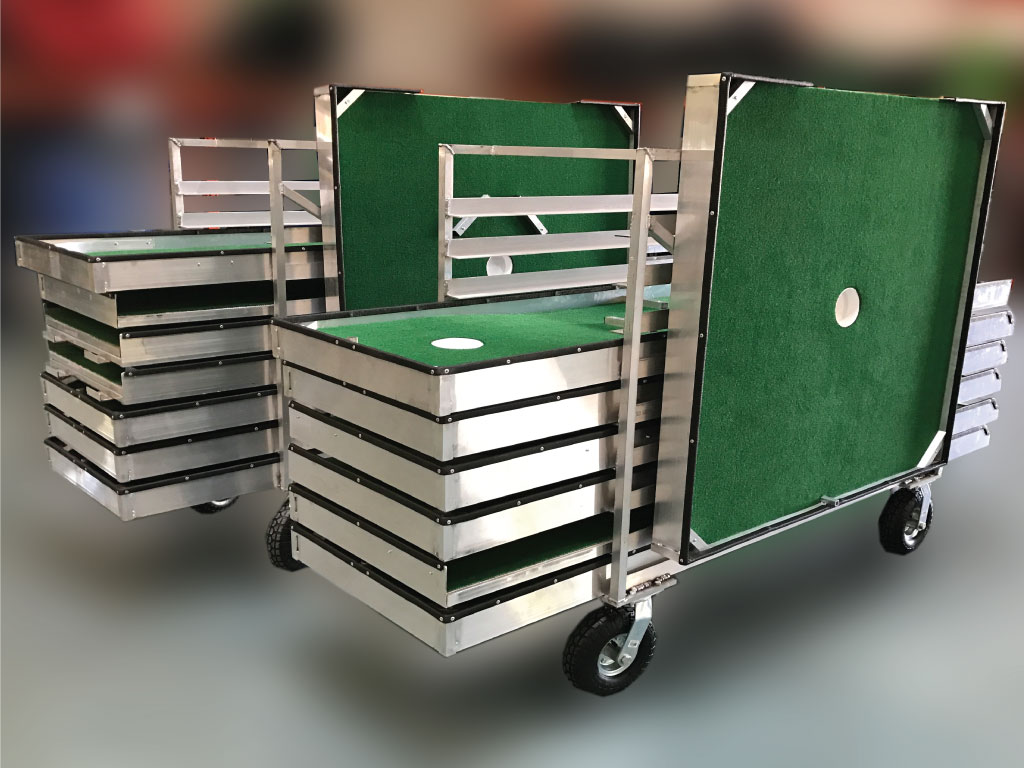 Portable Mini Golf
Advantages
Milco MFG, LLC offers the best portable mini golf courses. The products we offer are durable and lightweight, and we create unique courses that can be easily assembled, moved, and stored away. Whether you will play in your backyard or in an event space, our golf courses are made of lightweight aluminum perfect for indoor or outdoor use.
Check below for the advantages of owning a portable, aluminum mini golf course from Milco!
Add premium, powder-coated obstacles to make the course more challenging and give it some extra pizazz!  The powder coated obstacles are made of sturdy, industrial aluminum with a durable powder coat finish.  We offer various items such as barns, bridges, loops, ramp jumps, tire dodgers, triple tunnels, wedges, a wall of chains, and even windmills!
While we cater to commercial industries and organizations worldwide, such as rental companies, hotels, RV parks, and colleges, we also offer our products to individuals who want to have their own portable mini golf course.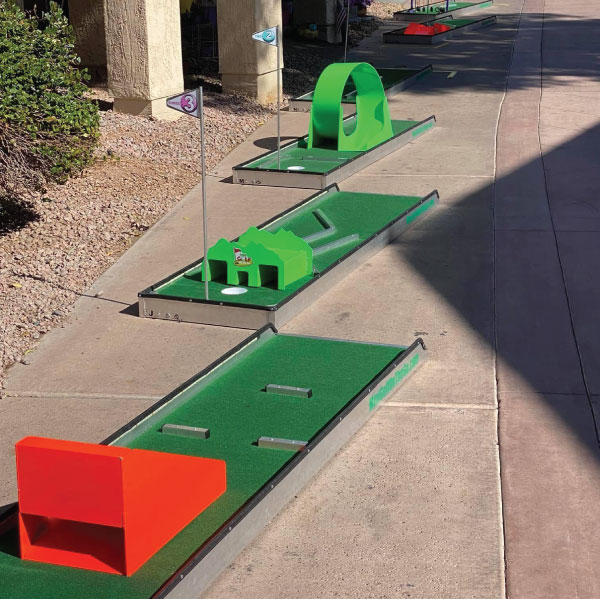 For pricing and information on the advantages of owning a portable mini golf putt-putt course, contact our staff today.